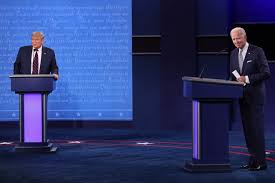 Taiwanese people are the biggest fans of Donald Trump but in every other market surveyed Joe Biden is favoured
Last week YouGov revealed that major European countries all wanted Joe Biden to win the US presidential election. This week a look at a selection of eight countries and regions in the Asia-Pacific area reveals a more mixed picture.
Unlike in Europe where every country favoured the Democratic challenger, President Trump does find himself ahead in one place in APAC: Taiwan, where he leads by 42% to 30%.