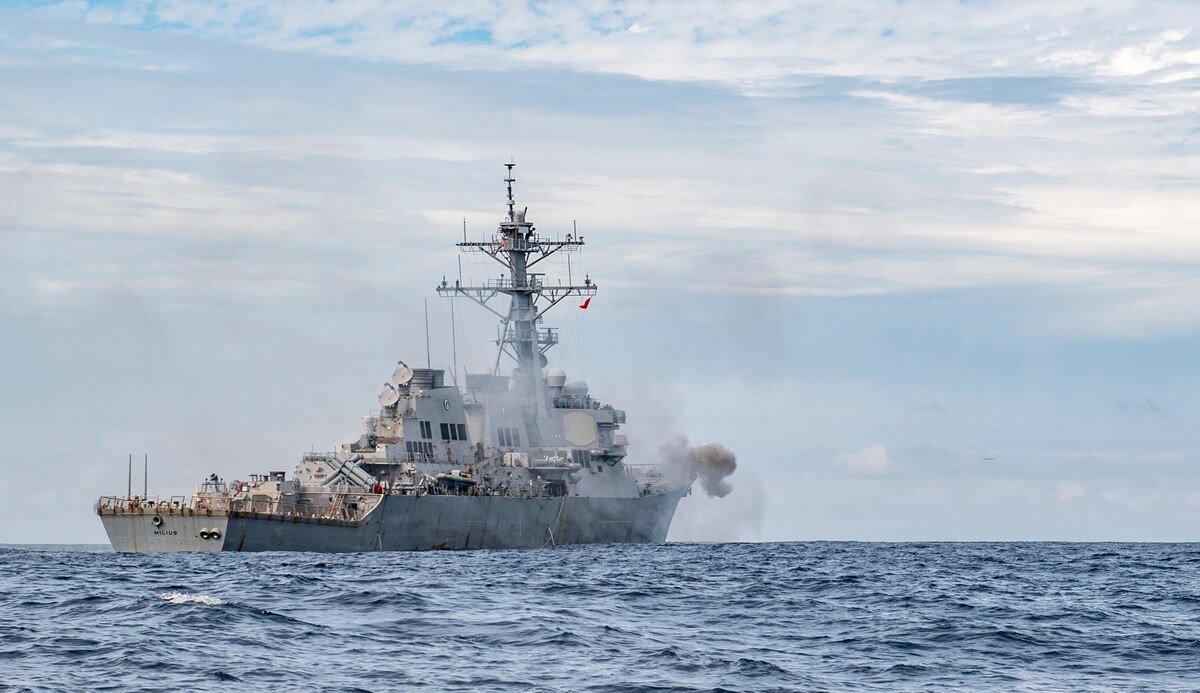 WASHINGTON – The U.S. Navy conducted more freedom of navigation operations in 2019 than in any year since the U.S. began more aggressively challenging China's claims in the South China Sea in 2015.
The Navy conducted seven FONOPs in the South China Sea last year, according to records provided by U.S. Pacific Fleet. The FONOPs are designed to challenge China's claim to maritime rights and dominion over several island chains in the region, which have put the U.S. and its allies at loggerheads with China.
Patrols by U.S. warships come within 12 miles of features claimed by China, including features that the Asian nation has converted into military installations. The patrols are meant to signal that the U.S. considers the claims excessive. China views the patrols as irritating and unlawful intrusions into its waters.
Click this link for the original article
---
Newer news items:
Older news items:
---