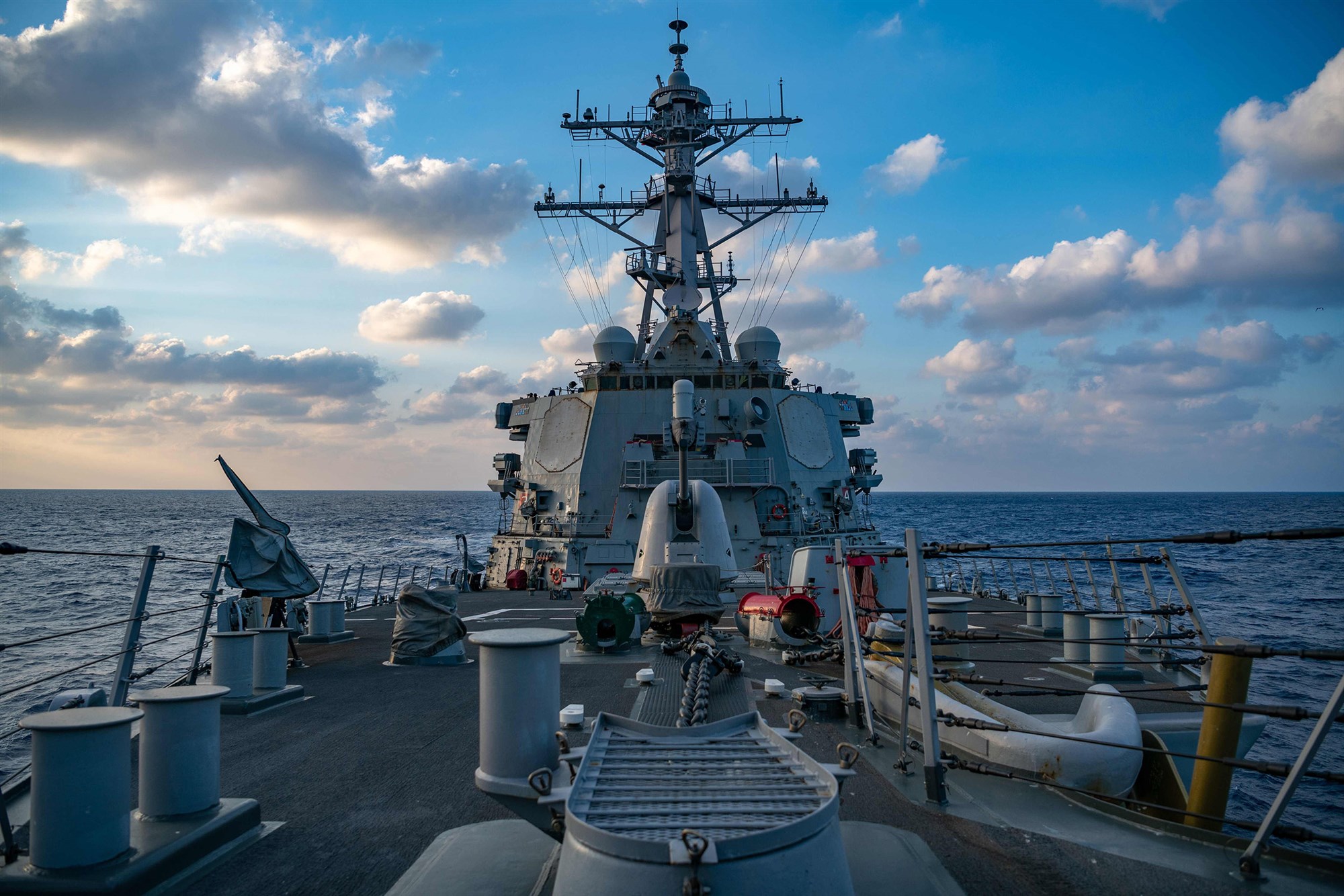 China's military said it "expelled" a U.S. navy vessel from the hotly contested waters of the South China Sea this week. It said the "USS Barry" had illegally entered China's Xisha territorial waters on Tuesday. U.S. officials disputed the account. China's Southern Theater army command "organized sea and air forces to track, monitor, verify, and identify the U.S. ships throughout the journey, and warned and expelled them," said Chinese military spokesperson Li Huamin, in a statement.
"The provocative actions of the United States seriously violated relevant international law norms, seriously violated China's sovereignty and security interests, artificially increased regional security risks, and were prone to cause unexpected incidents," he said.
On Friday, a spokesman for the Pentagon denied that Chinese forces had impacted on the U.S. ships' movements during "two successful freedom of navigation operations" earlier in the week — including one involving the guided missile destroyer, USS Barry.