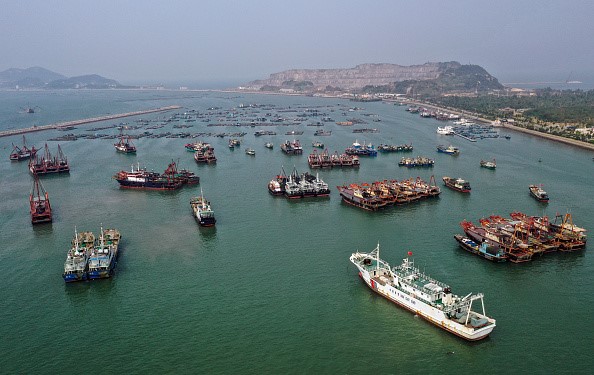 MANILA – While China may have recently stolen a Covid-19 march in the contested South China Sea, the United States is pushing back with a countervailing show of force to underscore its commitment to the maritime region's security.
In recent weeks, the US has stepped up its naval exercises in the disputed maritime area, including through joint exercises between the US Air Force and Marines in the South China Sea as well as integrated surface vessels and submarine war games in the adjoining Philippine Sea.
In late April, the Pentagon deployed the USS Bunker Hill, the USS America and USS Barry warships to the South China Sea, an exceptional show of force, according to strategic analysts. They were accompanied by the Royal Australian Navy's HMAS Parramatta frigate.
That was followed by multiple muscular deployments in recent weeks, part of what Pentagon planners say is a new integrated and flexible strategy, one that is clearly aimed at checking China's expansionist ambitions in the waterway.
Click the link for the original article
---
Newer news items:
Older news items:
---