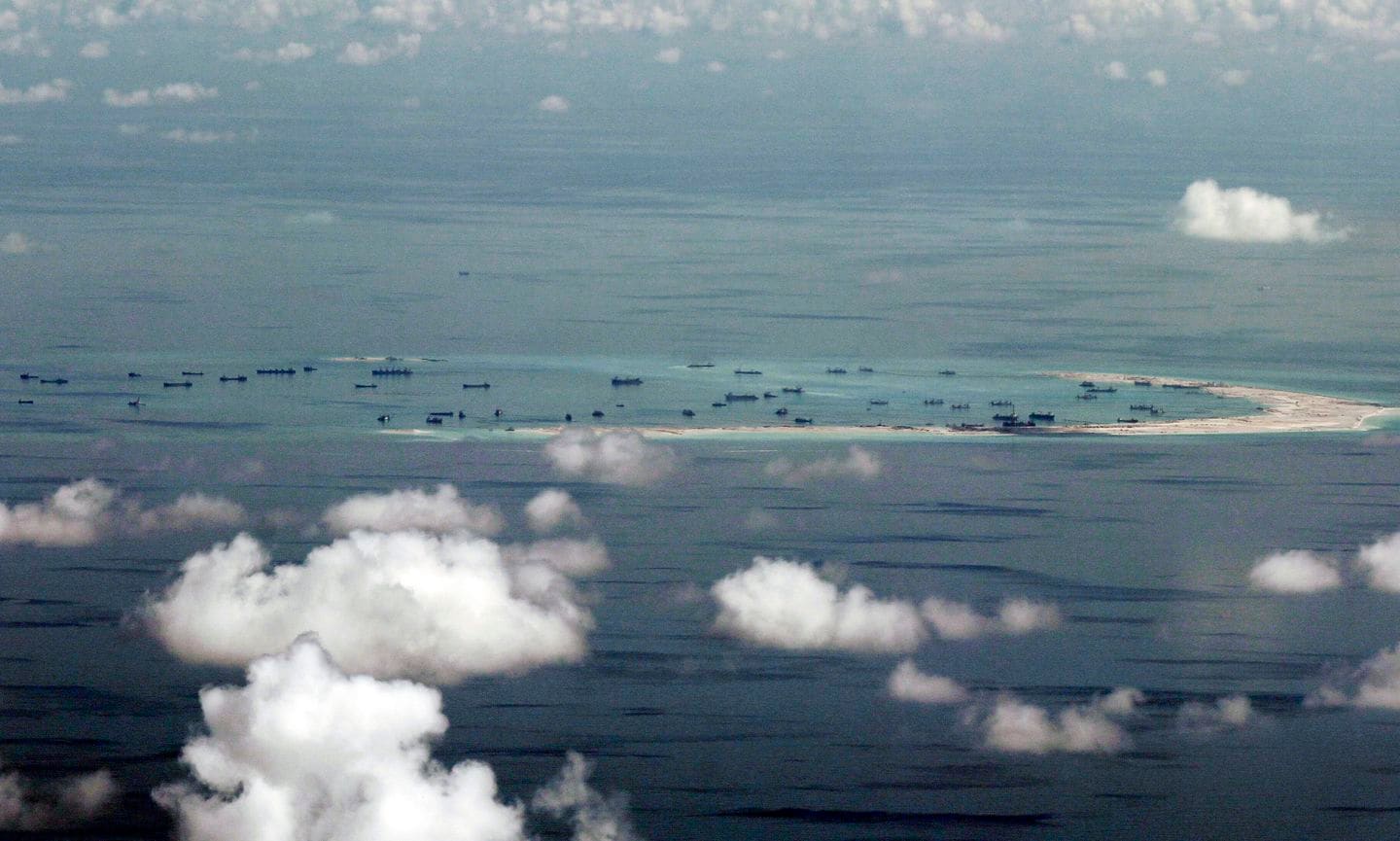 BEIJING — A look at recent developments in the South China Sea, where China is pitted against smaller neighbors in multiple territorial disputes over islands, coral reefs and lagoons. The waters are a major shipping route for global commerce and are rich in fish and possible oil and gas reserves.
CHINA REPORTEDLY DEPLOYS SURVEILLANCE AIRSHIP TO REEF
China has reportedly deployed a Zeppelin-like airship to Mischief Reef in the South China Sea.
The aircraft, technically known as an aerostat, appears to be intended to boost China's reconnaissance capabilities in the hotly disputed Spratly Islands, according to a Nov. 24 tweet by Imagesat International.
"For the first time, #China's aerostat, probably for #military #intelligence-gathering purposes, seen by #ISI at #Mischief Reef. The use of #aerostat allows China a continuous situational awareness in this resource-rich region," said the tweet by the company, which provides satellite information to intelligence and defense customers.
Click this link for the original article
---
Newer news items:
Older news items:
---