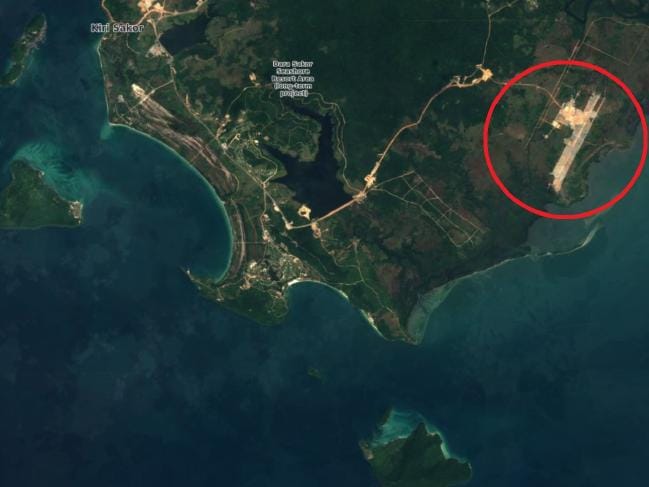 It's supposed to be an international airport. It's supposed to be part of a large-scale holiday resort on a pristine piece of Cambodian coastline. But it's not.
Some 45,000 hectares of an unspoilt national park is being ripped up to build it. Deep-water channels are being dredged through the clear waters. Little wonder the Koh Kong Beachside Resort has failed to attract visitors to its casino and hotel facilities.
Work on the $US3.8 billion tourism development appears to have stalled, which is why military analysts have been pouring over satellite photographs tracking the enormous airfield's continued construction.
Click this link for the original article
---
Newer news items:
Older news items:
---