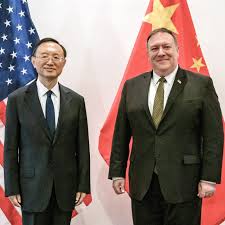 Beijing is contemplating what countermeasures it can take if Vietnam takes it to international court over territorial disputes in the resource-rich South China Sea, insiders say.
One option would be to actually take part in the legal proceedings, which it did not do when facing a similar arbitration case brought by the Philippines four years ago, which China lost.
"I think preparations are under way," said Wu Shicun, president of the National Institute for South China Sea Studies in Haikou, the capital of China's island province, Hainan.
"It's unlikely we're turning a blind eye while Vietnam is moving into [legal action]."
Beijing could countersue Vietnam over the sovereignty of disputed parts of the Spratly Islands, Wu said.
It could also declare lines around the Spratlys to consolidate its claims and restart its oil and gas explorations there, which were suspended in 1994 after strong opposition from Hanoi, he said.