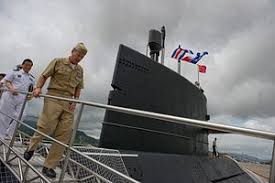 Faced with a rising tide of public discontent, Thailand's government has officially postponed the purchase of two submarines from China, withdrawing its request to parliament to include the sum for an initial payment in next year's national budget.
The Chinese submarine procurement deal was announced in June 2015, a year after Prime Minister Prayut Chan-o-cha, then the army chief, seized power in a coup d'état. The coup led to souring relations with the United States. In 2017, Thailand's cabinet approved the purchase of the first submarine for 13.5 billion baht ($434.1 million), with delivery expected in 2023.
But the purchase of the remaining two diesel-powered Yuan-class S26T submarines, which will cost Bangkok an additional 22.5 billion baht ($720 million) over seven years, has attracted heated controversy.