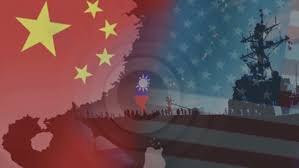 A series of PLA drills at the northern and southern ends of the Taiwan Strait signal that Beijing is stepping up preparations to take control of the self-ruled island, according to military analysts.
Other signs included expansion of coastal military bases and the deployment of amphibious troop units in the area, they said.
The People's Liberation Army's Eastern Theatre Command, which oversees defences in the East China Sea and Taiwan Strait, said on Thursday that it conducted the drills north and south of Taiwan "in recent days".