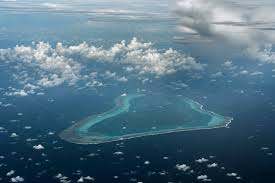 A Chinese military adviser has claimed the United States could launch an attack on disputed Chinese-controlled reefs in the South China Sea to boost Donald Trump's prospects of winning re-election as US president.
Observers said they were concerned about accidental clashes as Beijing and Washington increasingly confront each other – but although a US offensive could spark a drastic escalation into all-out war, they viewed the possibility of it happening as low, especially without the Philippines' agreement.
Wang Yunfei, a retired Chinese naval officer, recently wrote in a column on a military website that Trump, trailing in polls ahead of November 3's US election, could start a "controllable" military conflict with China in the disputed South China Sea to boost his approval rating.