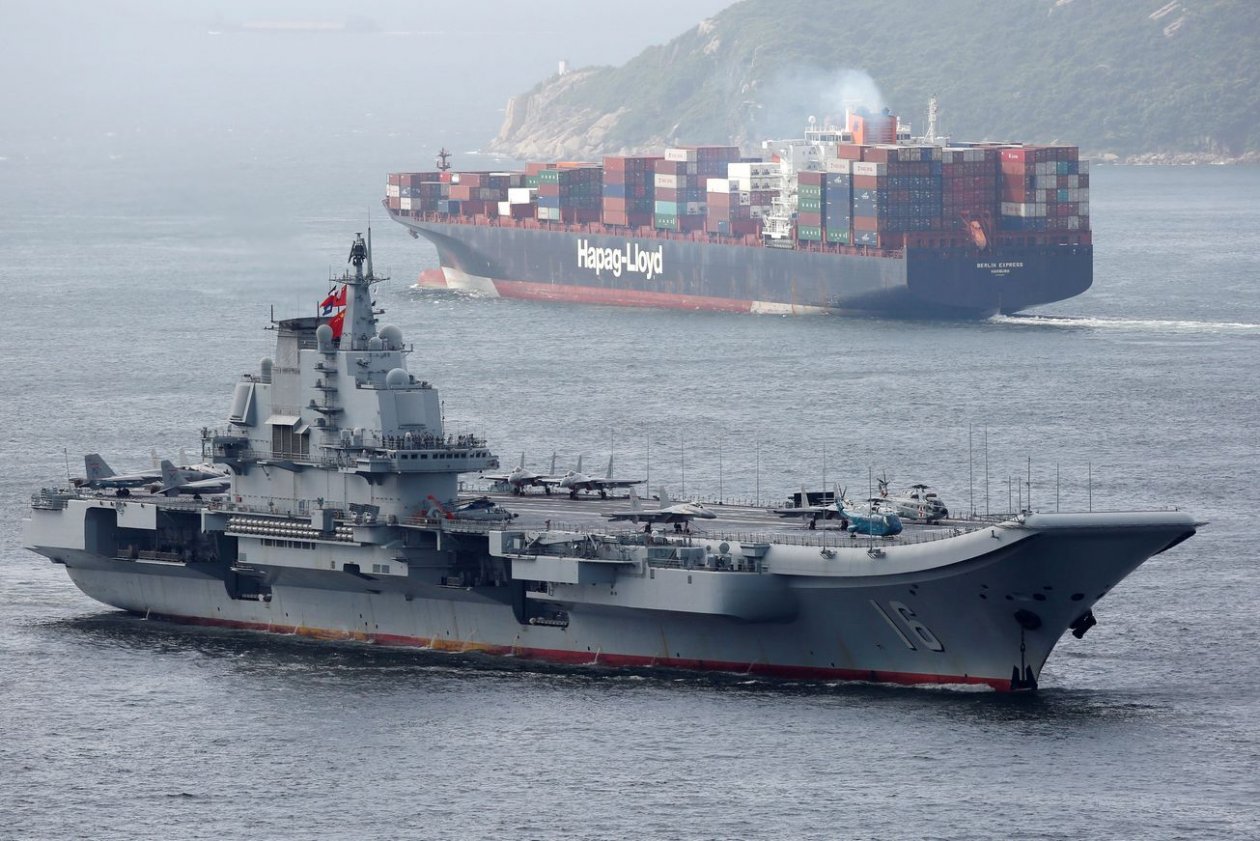 After a month of training in the South China Sea, the Chinese aircraft carrier Liaoning returned to its homeport of Qingdao last week. The South China Morning Post reported that the ship was joined by at least five escort vessels, while the recent drills were meant to highlight the fact that it remained combat-ready as its crew was unaffected by the coronavirus pandemic.
It was the longest training session conducted by the People's Liberation Army Navy (PLAN) since it resumed all-large scale military drills in March, following the suspension of drills due to efforts to contain the spread of COVID-19.
The training was part of a routine arrangement in the annual plan, which features long durations at sea. During this time, the People's Liberation Army website ChinaMilitary reported that the aircraft carrier's integrated combat capability underwent testing.
"The drills have further improved the real combat training level of the Liaoning carrier strike group, putting its systematic combat capability to the test," the PLAN posted on social media.