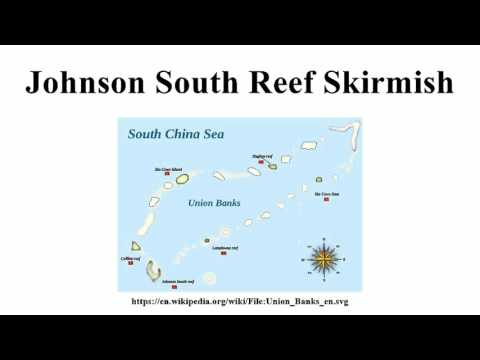 Learning from the past:

The skirmish of the Johnson South Reef showed a strong will to protect the reef and sovereignty of the nation. This should be nurtured and together with international law will act as the effective weapon for Vietnam to respond to China's superior strength.
The offshore islands, rocks and reefs, especially in the Paracel and Spratly Islands, are part of the indispensable sacred territory of Vietnamese Fatherland. With great significance for strategic defense, these islands, rocks and reefs create a survival space to protect the country's eastern horizon. This is also an open space for Vietnam to reach out to the world via the sea. If blocked or occupied by any other country, Vietnam's gateway to the world of will be closed down. For this reason, the Vietnamese people and army are firmly determined to defend these islands.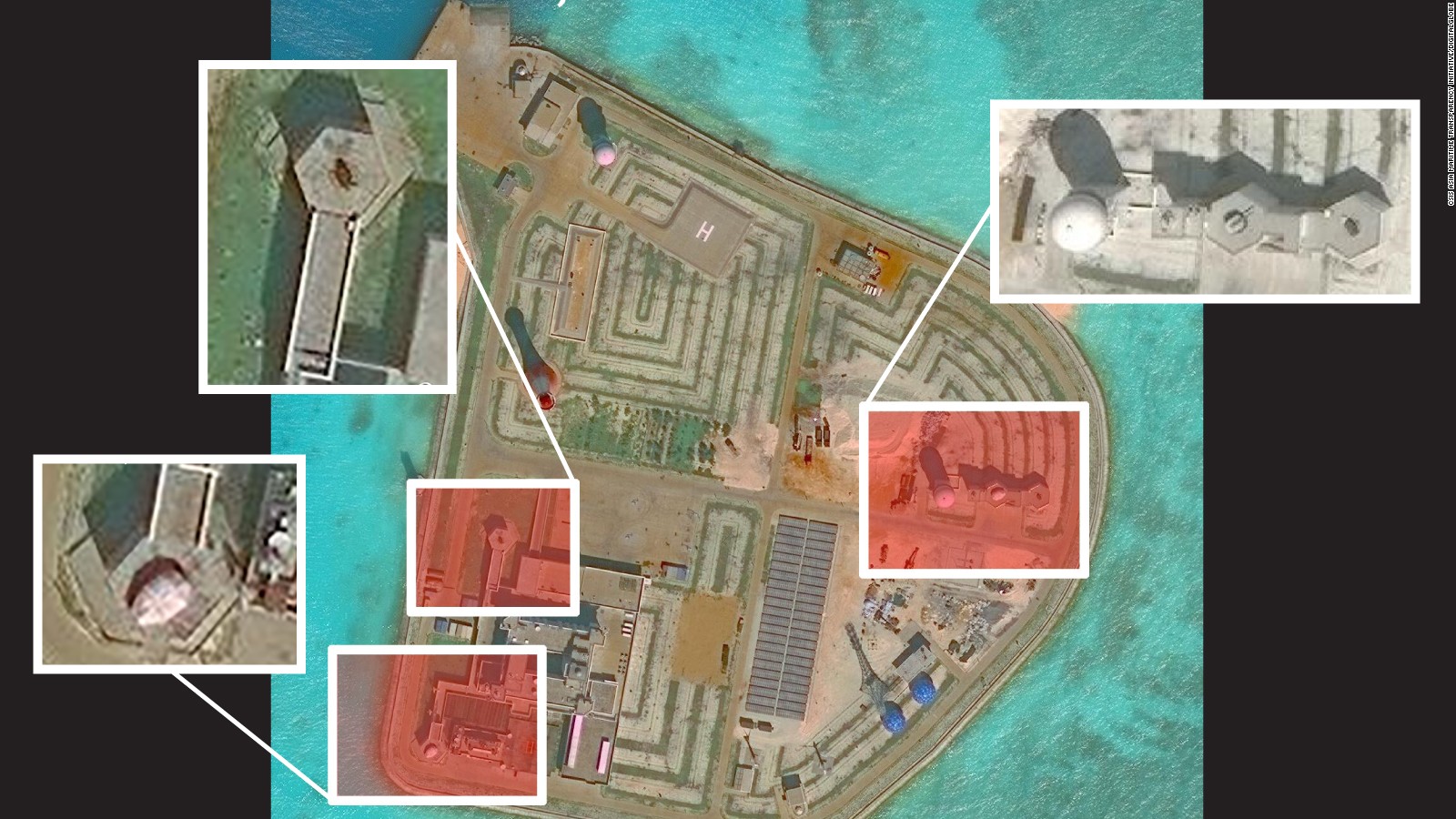 China installs weapons on contested South China Sea islands. Image: Internet

Unequal battle
China annexed Spratly Islands by the time when Vietnam was struggling to stabilize and develop the country soon after its national unification while taking her international obligation to help Cambodia out of genocide regime against the backdrop of severe political crisis in the Soviet Union and the socialist bloc. After illegally occupying the reefs of Fiery Cross, Cuarteron, Gaven, Subi and Hughes, since early March 1988, China mobilized two fleets of more than a dozen warships to operate irregular patrols at the Spratly Islands.
Facing the situation, the Vietnamese Navy recognized that China might occupy some rocks/reefs in Spratly Islands, of which the Johnson South Reef held an important position. If occupied by China, the supply routes to Vietnam's islands would be controlled. Therefore, on March 12, 1988, the ship HQ605 from East London Reef was ordered to land at Lansdowne Reef to put national flag affirming Vietnam's sovereignty. On March 13, 1988, the ships HQ604 and HQ505 were mobilized to transfer from Discovery Great Reef to protect Johnson South and Collins Reefs.
It was a fierce and unequal battle. Chinese soldiers with AKs and sword bayonets swarmed horizontally while Vietnamese combat engineers had only pickaxes and shovels. Chinese troops fired at Vietnamese soldiers who were protecting their national flag on the island. China also mobilized many guard ships equipped with 100-mm cannon to fire at Vietnamese ships and soldiers. Three Vietnamese naval vessels were fired and sunk, 64 Vietnamese soldiers died then. Vietnamese soldiers could not protect The Johnson South Reef but protected Lansdowne and Collins Reefs, and more importantly, blocked China's expansion towards the West of the Spratly Islands.
Resolutely defending territorial sovereignty
The Johnson South Reef skirmish was small in scale (compared to the wars against Chinese feudalist, French colonialist or US imperialist aggression) but should be remembered because of its great significance. The battle is a powerful testimony to the patriotism and courage of the Vietnamese army and people. Despite of the difficulties and uneven strength in comparison with the enemy, the Vietnamese army and people kept showing strong resolution to protect the sacred sovereignty of the Fatherland by all means.
This is particularly important in the complicated context of South China Sea disputes today, given China's superior power and cunning tactics to expand and monopolize control of the South China Sea. Instead of waging hot war, China seeks to change the status quo with a paramilitary force consisting of maritime law enforcement and militia forces to conduct the so-called "protection of China's maritime rights and interests", which is in fact invasion, blockade and gradual control of the waters and structures within the nine-dash line, especially those managed by other countries. A typical example is the Scarborough Shoal blockade in 2012 (April 2012), preventing the Philippines from resupplying the garrison at Second Thomas Shoal (March 2014), invading Indonesia's Natuna waters and Malaysia's South Luconia (March 2016). In some cases, China's Navy also engaged in combat together with maritime police and militia forces, including the illegal placement of the rig HYSY 981 deep into Vietnam's exclusive economic zone in 2014 (May - July 2014), oath-swearing ceremony exercises to protect sovereignty at James Shoal 80 miles from Malaysia's Sarawak coast (January 2014) ...
At the same time, China massively redeveloped structures it illegally occupied in Spratly Islands in 1988, including the Johnson South Reef, turning them into dual-use outposts to promote power throughout the South China Sea. China has built deep-sea ports for military service, shelters for aircraft including long-range bombers, advanced air-to-air and air-to-surface missiles, building high-frequency radar stations, and military interference devices,... As international analysts estimate, China now has the capability to control and promote its strength in whole area of South China Sea in the first island chain and is going beyond the second island chain in the Western Pacific.
The power of strong will and international law
However, the Vietnamese people and army are determined not to stop, holding on to protect every inch of land and sea under their national sovereignty, sovereignty rights and jurisdiction in the islands.
Vietnam does not seek to provoke or be provoked by China because China will take this as an excuse to use force to occupy islands under Vietnam's sovereignty in the South China Sea. China has always been concerned about the strong will of Vietnamese people who are all the time determined not to surrender to any foreign forces. During Vietnam's history of thousands of years, that will defeated all Chinese forces with attempts to invade Vietnam. That will blocked China's attempt to move forward to the West of Spratly Islands in the Johnson South Reef skirmish. In addition, being nurtured and strengthened against enemy's ambition and power, that will becomes a weapon to defeat even much stronger enemy.
At the same time, that will is also supported and strengthened by international law. Vietnam is stronger than China in terms of legal and historical evidences to affirm its sovereignty, sovereign rights and jurisdiction over the South China Sea. Meanwhile, despite of its superior power, China's activities in the South China Sea are against international law. The occupation of The Johnson South Reef and rocks in Spratly Islands and Paracel Islands earlier in 1974 violated Article 2 (4) of the UN Charter on refraining from the threat or use of force, particularly the use of force, against the territorial integrity of any state in international relations. The redevelopment of islands, invasion of waters under the jurisdiction of other countries along the South China Sea do not ensure China's rights and legitimacy in the region while also seriously violating the principles of international law, especially the UNCLOS 1982.
The Johnson South Reef skirmish on March 14, 1988 was part of Vietnamese history with great significance in promoting patriotism. The battle highlights the strong will of our people, which should be nurtured and advanced together with international law to be an effective weapon in our struggle to protect national maritime sovereignty.