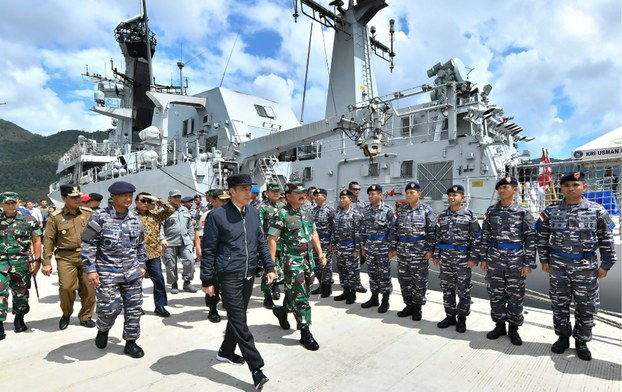 Indonesia added its weight to recent diplomatic moves by ASEAN members opposing Beijing's claims in the South China Sea, sending a rare diplomatic note to the head of the United Nations earlier this week.
The letter, sent to U.N. Secretary-General António Guterres on Tuesday, spelled out the Indonesian government's support for a 2016 ruling by the Permanent Court of Arbitration in The Hague, when the court sided with the Philippines in a case that Manila brought against China over a territorial dispute in the sea.
"Indonesia reiterates that the Nine-Dash line map implying historic rights claim clearly lacks international legal basis and is tantamount to upset UNCLOS 1982," said the letter from Indonesia's Permanent Mission to the United Nations, referring to a boundary on Chinese maps that encompasses Beijing's claims in the maritime region.
"As a State Party to UNCLOS 1982, Indonesia has consistently called for the full compliance toward international law, including UNCLOS 1982. Indonesia hereby declares that it is not bound by any claims made in contravention to international law, including UNCLOS 1982," the letter stated.
Click the link for the original article
---
Newer news items:
Older news items:
---